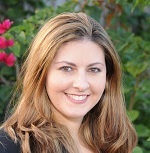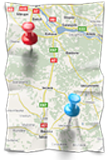 Yolanda is a Licensed Mental Health Counselor in Southwest Orlando and the Owner/Founder of Life Enhancement Counseling Services. As a psychotherapist, her work is motivated by a genuine desire to help others resolve various problems that cause strained relationships and feelings of unhappiness, disconnectedness, frustration or a general lack of purpose. Yolanda is passionate about the life change counseling brings and her goal is to help your family develop skills that will lead to a more meaningful, connected, balanced and joyful life.
City
: Orlando
State
: Florida
Client Focus
: Marriage, Premarital, Couples and Relationship Counseling, Individual Therapy, Family therapy with adults, adolescents and children
Specialties
: Family Therapy, Grief & Loss, Marriage, Couples, Relationship, Premarital, Individual therapy, Depression, Anxiety, Stress management, Communication, Mindfulness, Life transitions, Coping skills, Self-esteem, EMDR Therapy
Credentials
: Licensed Mental Health Counselor, National Certified Counselor, EMDR Therapist
Office Location
: 6200 Metrowest Blvd., Suite 202 Orlando, FL 32835
Cross Streets
: Our office is located off Metrowest Boulevard between the lights of Wilshire Drive and Robert Trent Jones. Nearby intersections are Kirkman Road and Hiawassee Road.
Travel Distance
: Therapy is provided at my office location.
Language
: English
Treatment Approach
: Yolanda's eclectic therapeutic approach is integrative, collaborative, insight-oriented and holistic. There are a variety of approaches and techniques that are proven effective and treatment will be tailored to your specific situation. Common approaches include Emotionally Focused Couples Therapy, Humanistic, Cognitive-Behavioral, Solution-Focused, and Existential.
Insurance
: Cigna, Healthchoice and MHNet insurances are accepted. I am out of network with most insurance plans. This is primarily a Self-pay practice.
Payment Terms
: Initial session is 75 minutes: $140, Follow up sessions are 50 minutes: $110, Cash and all major credit cards are accepted for payment.
Website
:
www.LifeEnhancementCS.com