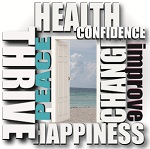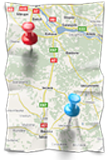 The Door is Open Counseling Center, Joyce Dolberg Rowe, LMHC Clinical Director and her team of experienced, hand-picked clinicians is here to offer you well over 100 years of collective experience. Together our range of expertise that will meet your emotional needs and goals. We are highly trained in guiding individuals, couples, and families toward their personal and collective goals of living happier, healthier, more meaningful or well-adjusted lives.
City
: Quincy
State
: Massachussets
Client Focus
: With a broad base of skills among our clinicians, clients are matched with the best possible fit taking as many factors into consideration.
Specialties
: http://www.doorisopen.net/meettheteam.htm Please take a moment to peruse the clinician's bios and expertise & specialties.
Credentials
: LMHC, LICSW, LMFT, LACDI, ACS, more
Office Location
: 1245 Hancock Street #25, Quincy, MA 02169
Cross Streets
: Quincy office: Quincy center at the (T) station, Hull location: Nantasket Avenue in the Kenberma area
Language
: English, Russian, Polish, Spanish, Yoruba
Treatment Approach
: Recovery models, mindfulness, trauma, CBT, DBT, EMDR, art, strength based, solution-focused, medical, expressive writing , hypnosis, breathwork
Insurance
: All insurance
Website
:
www.DoorIsOpen.net