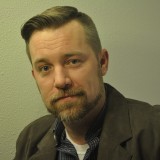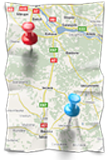 Casey M. Ryan, MA began studying Psychology in 1997 at Wayne State University in Detroit, Michigan. Since then he has received his Masters from Argosy University of Denver and opened his own private practice Spectrum Therapy, LLC that provides Individual, Couple, & "Family" Therapy, GLBTIQ
City
: Denver
State
: Colorado
Client Focus
: Life & Relational Issues, GLBT
Specialties
: Identity Development, Psychosocial challenges, The "Coming-out" process, Depression, Anxiety, Significant Life Transitions, Grief & Loss, Relational Issues, New Parenting, Bi-lateral Abuse Issues
Credentials
: Bachelors of Science in Psychology, Master's of Arts in Marriage & Family Therapy, Registered Psychotherapist.
Office Location
: 1780 S. Bellaire St. Suite 407 Denver Colorado 80222
Cross Streets
: S. Bellaire St & Montana Pl (Colorado Blvd. & Mexico Ave right to S. Bellaire St)
Travel Distance
: I do provide In-home sessions at a different rate and can travel up to 30 miles for a session.
Language
: English
Treatment Approach
: Client-centered, reality, & Behavioral
Insurance
: None
Payment Terms
: $80/hr or Sliding Scale for those with financial needs
Website
:
http://www.SpectrumTherapyLLC.com