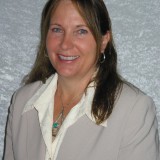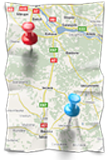 Melissa Saltness, M.A., LPC has had a private practice serving Denver and the Metro area since 2001. She uses a variety of techniques, including Family Systems and Gestalt therapy to serve her clients. She accepts most insurances and also uses a sliding scale for those who do not have insurance.
City
: Denver
State
: Colorado
Client Focus
: Families, Individuals, Couples and Children.
Specialties
: Anxiety, Anger Management, Bipolar Disorder, Childhood Issues, Depression, Eating Disorders, Grief and Loss, Personality Disorders.
Credentials
: MA, LPC
Office Location
: 2765 S. Colorado Boulevard, Suite 103, Denver, CO 80222
Cross Streets
: Colorado Boulevard and Yale
Travel Distance
: 10 Miles
Language
: English
Treatment Approach
: Solution-Focused, Mind/Body, Cognitive/Behavioral, Experiential, Gestalt
Insurance
: Aetna, Blue Cross Blue Shield, Cigna, Life Strategies, Magellan, Value Options
Payment Terms
: Out of pocket, coinsurance and copayments due upon receipt of services; I bill insurance.
Website
:
http://www.psychsaver.com