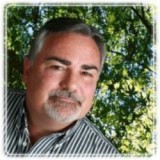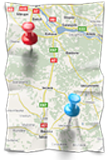 Chip Sawyer is a youth and family counselor/coach serving Lone Tree, Highlands Ranch, Colorado and other surrounding communities. He is an L.P.C. and a qualified EMDR therapist. Chip is a faith-based counselor/coach; he has authored his own parenting curriculum and provides workshops, classes and seminars throughout the community.
City
: Lone Tree
State
: Colorado
Client Focus
: Healthy Relationships
Specialties
: ADHD, Trauma, Adolescent, Adult, Marriage, Mood Disorders, Anxiety, Stress, Anger, Transformation
Credentials
: Licensed Professional Counselor, Qualified EMDR Therapist, Certified Thought Field Therapist
Office Location
: 9233 Park Meadows Drive, Suite 221, Lone Tree, Colorado 80124
Cross Streets
: Yosemite and Park Meadows Drive
Travel Distance
: 20 Miles (to meet with support group)
Language
: English
Treatment Approach
: Developmental Cognitive Behavioral, Psychodynamic, Dialectical Behavioral, Emotion Focused, Motivational Interviewing, EMDR
Insurance
: Receipt for reimbursement as out of network provider
Payment Terms
: $100.00 / 50-60 Minute Session. Cash, Check or Major Credit Card accepted. Payment due at time of service.
Website
:
http://www.inspirethefamily.com