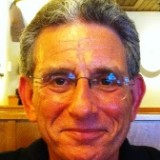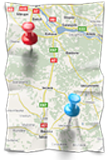 Dr. Wachtel has been helping families find effective solutions for a broad range of relationship issues for over 30 years. These have included unresolved family of origin issues, remarriage, blending families, adoption, infidelity, and sexual addiction, chemical dependency, gambling addiction, parental conflicts, life transition crises, dealing with children with ADHD and special needs, parenting issues, marital problems that affect the entire family and the children,  sexual problems, financial conflicts, and religious differences. He has presented and trained his innovative, comprehensive programs to other professionals on local, state, and national levels.
City
: Houston
State
: Texas
Client Focus
: Couples; Families; Individuals (Adults, Teens, Kids)
Specialties
: Individual, Couples, Marital and Family Psychotherapy; Clinical Evaluations and Consultations; Psychological Evaluations and Testing; ADHD and Learning Disabilities; Compulsive and Addictive Behaviors and Disorders; Personality Disorders; Forensic Psychology, including Child Custody Evaluations, Parental Alienation and High Conflict Divorce, Sexual Abuse Allegations, Civil and Criminal Cases, Expert Witness and Case Consultations
Credentials
: Licensed Psychologist (PhD, Clinical); Health Care Service Provider in Texas
Office Location
: 5252 Westchester St., Suite 105, Houston, TX 77005
Cross Streets
: Bissonnet St. @ Westchester St., 1 block west of Buffalo Speedway @ Bissonnet
Travel Distance
: Appointments are at office or hospitals; phone sessions are also used.
Language
: English
Treatment Approach
: Psychoanalytic/Psychodynamic Framework that actively identifies and intervenes in addressing unresolved past conflicts and current self-defeating patterns. In family treatment, Dr. Wachtel recognizes and helps families learn more constructive patterns of communicating and conflict resolution strategies for the individual, relationship (between parents, parent and child, siblings), and overall family patterns that are at best nonproductive, and at worst destructive and threaten the continued existence of the family.
Insurance
: While not on any networks/panels, assignment for out-of-network benefits for services covered. All insurance billing is taken care of for you.
Payment Terms
: Initial appointments must be paid at the time of service. Subsequently, you are billed at the end of each month with payment due on the 15th. Appointments are $ 210 for a 45-minute appointment; cash and check only are accepted.
Website
:
www.drdavidwachtel.net