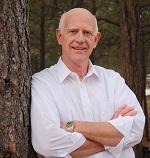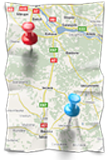 For the last eighteen years in Colorado Springs Cameron has been utilizing years of well rounded experiences and education to assist hundreds of individuals, professionals and families in a variety of counseling settings. Many of Cameron's clients have commented on their counseling experience by noting he has a talent, even a gift to identify core issues and then provide education and tools that help people improve their business and personal lives.
City
: Colorado Springs
State
: CO
Client Focus
: Dedicated to helping individuals and families capture their strengths and build on their potential for a happier, healthier life!
Credentials
: Licensed Marriage and Family Therapist
Office Location
: From I-25, take the Interquest Pkwy Exit 153.  Continue east to Voyager Pkwy. Turn north (left) on Voyager Pkwy and go approximately ¼ mile. Make a right turn on Jet Stream Dr and then an immediate left into the complex. Cameron's office is located in the second building (1720) on the second floor. You can take the stairs or the elevator. Relax in the reception area of Warren Management Group and Cameron will greet you there.
Cross Streets
: Interquest Pkwy and Voyager Pkwy
Treatment Approach
: It is most important to find out what you want and then help you get there.
Payment Terms
: Session fee: $115
Website
:
www.cameronlorenc.com