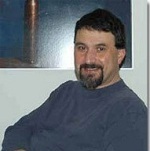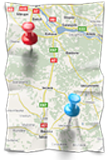 Dr. Hindy very much believes that families are very important in our lives, probably the most important part of our lives. He also sees how our basic styles of personality, and ways of relating to others, are rooted in our families of origin. It can be very informative, and liberating, to understand your family background … And all the more as you work at building and enjoying your own, adult, marital and family relationships.
City
: Nashua
State
: New Hampshire
Book Title
:
If This Is Love, Why Do I Feel So Insecure?
Client Focus
: Couples, family, and individual counseling
Credentials
: Ph.D., Clinical Psychology. Licensed as a Psychologist in NH sinced 1986.
Office Location
: Nashua, NH
Cross Streets
: Main and Temple Streets
Treatment Approach
: Social learning theory, family systems oriented, Interpersonal, Cognitive-Behavioral
Insurance
: Most insurances accepted. Please call Dr. Hindy to discuss your specific insurance questions.
Website
:
http://www.hindyassociates.com/