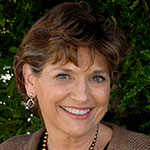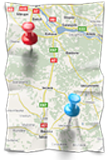 Margaret Petersen is a Marriage and Family Therapist serving the tri-valley as well as the surrounding San Francisco East Bay Area. Her specialty is helping people resolve relationships issues by quickly moving to the core of what is actually creating ongoing patterns of hurt, blame, and a sense of feeling stuck in a negative cycle. Using relational tools that support and engage people as they move into resolution of problems, Margaret helps individuals, couples, and families once and for all experience the emotional safety and well being that comes from feeling valued, heard, and appreciated.
City
: Pleasanton
State
: California
Client Focus
: Individual personal growth and relationship expertise
Specialties
: Emotionally Focused Therapy for couples and families, addictions, anxiety, depression, LGBTQ, Eating Disorders, Spiritual Support, Mindfulness and Meditation support, Parenting Help, Obsessive Compulsive Disorders and Trauma work.
Credentials
: MA, MFT CA license #50231
Office Location
: 344 Division Street, Suite 202, Pleasanton, CA 94566
Cross Streets
: Main Street and Division Street, downtown Pleasanton
Language
: English
Treatment Approach
: Relational, Transpersonal, and Emotionally Focused Couples and Family Work
Insurance
: Private Pay, can send statements for reimbursement
Payment Terms
: $130.00 per 60 minute session
Website
:
http://www.theheartdistinction.com