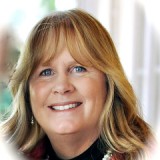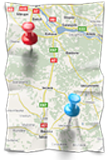 You might be wondering to yourself… How did I get to this place in my life, and where do I go from here? Life is a wild ride, and while it can be exciting and exhilarating, it can also be bumpy and you can get hurt. I'm here for you. I know you want more… You want to feel better and stronger. You want answers, a clear path, security and peace of mind, meaning and a true sense of purpose, love and relationships you can count on. I will help you find what you are looking for.
I'll help you heal your hurt, overcome loss and obstacles, and find your joy. I'll show you how you can de-clutter your life and relationships of patterns and ideas that are harmful to your sense of purpose and peace.
I'll share the key to mastering superb communication skills, and offer you a deep understanding of yourself that will bring out the best in your personal and professional relationships. And I'll help you align with what matters most to you so you can find a deep sense of satisfaction.
I have been a licensed Marriage and Family Therapist for over 20 years. My specialty is relationships and life purpose. Starting with the self, I help people in sorting out, setting straight, and enhancing relationships in both their personal and professional genres. I work with individuals, couples, families, groups, and businesses.
City
: Irvine
State
: California
Client Focus
: Individuals, Couples, Families and Groups; Children, Teens and Adults.
Specialties
: Relationship and Life Purpose. Depression and anxiety. Stress, loss and grief. Life transitions.
Credentials
: Master of Science in Educations Psychology and Clinical Counseling; Bachelor of Science in Human Services; Licensed Marriage and Family Therapist; Certified in Hypnotherapy; Licensed Independent Color Code Personality Science Trainer.
Office Location
: 9891 Irvine Center Drive Irvine, CA 92618
Cross Streets
: Lake Forest Drive and 5 Freeway
Language
: English
Treatment Approach
: I use a variety of approaches to meet the therapy goals of each individual client. They include, Gestalt, Solution Focused, Emotion Focused, Cognitive Behavioral, and Client Centered.
Insurance
: I do not take insurance.
Payment Terms
: $180 per session
Website
:
http://www.truepurposecounseling.com