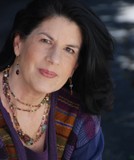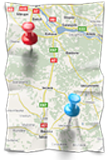 Dr Tatiana Harvey is a compassionate therapist, who helps people heal from their loss(es)& experiences of abuse, repair ruptured trust, develop loving, intimate relationships, & communicate respectfully. She is committed to facilitating personal transformations in her client's lives.
City
: Rancho Palos Verdes
State
: California
Client Focus
: As a skilled empathic therapist, Dr.Tatiana Harvey encourages couples & families towards increased intimacy, by relieving suffering, rebuilding trust, teaching respectful communication & conflict resolution skills to create a more meaningful relationship - where you are accepted, heard, & understood.
Specialties
: Couples, grief/bereavement, depression, anxiety,life challenges
Credentials
: Marriage, Family Therapist; Contemporary Psychoanalyst
Office Location
: 5840 Finecrest Drive, Rancho Palos Verdes, CA 90275
Cross Streets
: Grayslake and Hawthorne Blvd
Language
: English
Treatment Approach
: Intersubjective; electic, psychoanalytical, cognitive-behavioral
Insurance
: Out of network PPO
Payment Terms
: Fees negotiated. Payment at beginning of therapy session – credit card via web-site or cash/check.
Website
:
http://www.tatianaharveytherapy.com