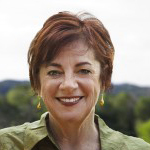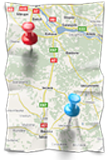 Life Practice is anchored by Tina Moody, M.Div, M.A., LPC, an accomplished therapist with more than 25 years experience in clinical practice, hospitals, psychiatric facilities, churches, prisons and schools. A graduate of Texas Tech University, Duke Divinity School and the Fielding Graduate Institute, Tina comes to this work with an exceptional appreciation for the soul and the spirit, and their regenerative power in psychotherapy, education and life.
When Tina is not working in Austin, Texas, she can usually be found in Dripping Springs, where she lives out her beliefs through the metaphor of nature, the perpetual ability of living things to grow, change and renew, year after year.
City
: Dripping Springs
State
: Texas
Client Focus
:
Specialties
:
Major Practice Proficiencies
Individual Counseling
Marriage and Family
Group Counseling
Consultation
Health and Wellness
Spiritual Counseling
Abuse
Abuse Survivor Issues
Emotional and Psychological Abuse
Rape Recovery
Career and Education
Marriage and Family Counseling
Coparenting
Communication Between Spouses
Dealing with Divorce
Family Conflicts, Resolving
Family of Origin Issues
Infidelity and Adultery
Marriage and Couples Counseling
Parenting Issues and Approaches
Pre-marital Counseling
Separation
Spiritual Growth
Other Specializations
Abandonment Issues
Anxiety / Worry
Body Issues / Body Image
Boundaries, Establishing and Maintaining
Caregiver Stress
Communication Issues and Development
Control Issues
Dependency and Co-Dependency
Identity Issues
Individual Growth
Midlife Transition
Personality Growth and Issues
PTSD
Self-Esteem
Stress Management
Transitions Counseling
Trust / Mistrust Issues
Women's Issues
Credentials
: LPC, M.Div., M.A.
Office Location
: 28465 Ranch Road 12, Drippings Springs, Texas 78620
Language
: English
Treatment Approach
:
Behavioral Therapy
CBT
Cognitive Therapy
Existential Therapy
Family Attachment
Family Systems
Gestalt Therapy
Gottman Model
Grief Therapy
Group Therapy
Interpersonal
Narrative Therapy
Object-Relations
Systems Therapy
Transactional Analysis
Developmental Therapies
Internal Systems Therapy
Redecision Therapy
Insurance
: No
Payment Terms
: $140 per private session or $75 for group session
Website
:
http://www.lifepractice.net