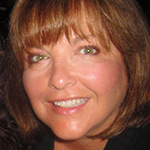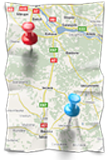 Debra Warner is a family therapist registered intern serving Westlake Village and the Thousand Oaks, California area. Her focus is to help families, individuals and couples through their life challenges in a safe and supportive environment.
City
: Westlake Village
State
: California
Client Focus
: Individual, Couple, Family
Specialties
: Teenagers, Young Adults, Adults, Couples, Pre-Marital and Marital Counseling, Depression, Anxiety, Grief and Loss, Self-Destructive Behaviors, Trauma, Life Transitions, Intimacy Issues, Anger Control
Credentials
: Master of Science Counseling Psychology with Emphasis in Marriage and Family Therapy EMDR Level I and II Prepare and Enrich Facilitator Gottman Marriage Counseling Level I Breakthrough Parenting Facilitator Sexual Assault Counselor Grief Specialist Crisis Counselor
Office Location
: 850 Hampshire Road, Suite E., Westlake Village, California 91361
Cross Streets
: Westlake Village and Hampshire Road
Travel Distance
: In Office Sessions
Language
: English
Treatment Approach
: The first step toward reaching your goals is making the initial appointment. In a caring and supportive environment we will work together to help you achieve your individual, family or couple goals for change.
Insurance
: Superbill Provided
Payment Terms
: $125.00 Sliding Scale Available, accepts cash, check or credit card
Website
:
http://www.debrawarner.com