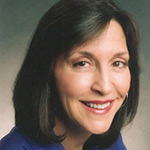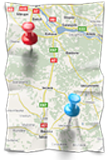 Lori Carpenos has been a licensed marriage and family therapist since 1985, she has practiced in CT since 1994. Lori completed a post-graduate fellowship in the Three Principles that lead to Innate Health, which is particularly helpful for families. She is the co- author of "Healthy Thinking, Feeling, Doing from the Inside-out," with Dr. Jack Pransky, a middle school curriculum. Prior to her career as a therapist, she was a middle school art teacher for three years.
City
: Hartford
State
: Connecticut
Book Title
: Healthy Thinking, Feeling, Doing from the Inside-out – published by Safer Society Press
Client Focus
: Creating and maintaining healthy families by understanding the inside-out nature of stress and insecurities and how to navigate through them
Specialties
: Marriage and family
Credentials
: LMFT
Office Location
: 566 Prospect Avenue, Hartford, CT 06105
Cross Streets
: Farmington Avenue and Capitol Avenue
Travel Distance
: TBD
Language
: English
Treatment Approach
: Educational, insight oriented
Insurance
: $120 per hour, accepting Anthem BC/BS and Aetna
Payment Terms
: Fee for service: $120 per hour. Intensive weekends are $100 per hour and include follow-up email and phone consults.
Website
:
www.3principlestherapy.com