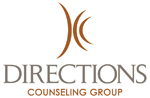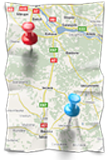 Directions Counseling Group offers counseling services for families, couples, children, and individuals in the central Ohio and surrounding areas. Our staff of licensed therapists can help with a variety of topics including anxiety, depression, autism, substance abuse, anger management, and much more. We will work with you and your family to help you make substantial and lasting changes.
City
: Worthington
State
: Ohio
Specialties
: Alcohol and Drug Assessments, Substance Abuse Counseling, DOT/SAP Evaluations, Anger Management, Autism, Anxiety, Depression, Pet Loss, Eating Disorders, Grief/Loss, Premarital, Marital, Parenting, Sexual Issues, Codependency, Blended Families, Conflict/Communication, Divorce/Separation Adjustment
Credentials
: We have counselors who are licensed professional counselors (PC and PCC), licensed social workers (LSW and LISW), Chemical Dependency Counselors (SAP, LCDC-III, and CDCA), and a Marriage and Family Therapist.
Office Location
: 6797 N High Street, Suite 350, Worthington, OH 43085
Cross Streets
: About two blocks south of 270 on N High Street.
Travel Distance
: We do not travel for sessions, but do have two therapists who each have their own satellite locations if it is more convenient for you. We also offer e-therapy sessions by webcam or telephone. Please call our office for additional information.
Language
: English
Treatment Approach
: We have a variety of treatment approaches which include Cognitive Behavioral Therapy (CBT), Eclectic Approach, Evidence Based Treatment, Exposure Response Prevention (ERP), Faith-Based Counseling, Family Systems Therapy, Gestalt Therapy, Motivational Interviewing, Play Therapy, Psychodynamic/Psychotherapy, Talk Therapy, and many more!
Insurance
: We are out of network with all insurance companies. We do offer a sliding fee scale. A receipt may be provided to you, upon request, which you may submit to your insurance company for possible reimbursement.
Payment Terms
: We accept cash, check, and all major credit cards. We do not take personal checks for Drug and Alcohol Assessments or group sessions.
Website
:
http://www.directionscounseling.com/