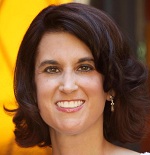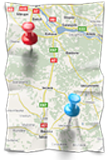 Malinda Fasol is a licensed professional counselor serving Tarrant and Johnson Counties. She works with families with various issues such as stepfamilies, blended families, and conflict-resolution. Dr. Fasol educates families about boundaries, communication styles, and parenting styles.
City
: Burleson
State
: Texas
Client Focus
: Couples, children, families
Specialties
: Parenting, stepfamilies, communication skills, anxiety, depression, self-worth, stress, marital therapy, conflict-resolution, role expectations, spiritual issues
Credentials
: PhD, LPC, NCC, Certified Mediator
Office Location
: 312 E. Renfro Street, Burleson, Texas 76028
Cross Streets
: I-35 and East Renfro
Treatment Approach
: Treatment is a collaborative effort between counselee and counselor. Treatment components include, but not limited to sleep, diet, exercise, school and home visits, cognitive-behavioral techniques, and stress management.
Website
:
http://www.focusforliving.net